AAU basketball is one of the most popular youth basketball programs in the United States. AAU stands for Amateur Athletic Union. AAU basketball is different from traditional youth basketball in a few ways. First, AAU teams are often made up of players from different schools and/or areas. This allows for morecompetitive games and players to be seen by more college scouts. Second, AAU teams typically play more games than traditional youth teams. This gives players more opportunity to improve their skills and to be seen by scouts. Third, AAU teams often travel to different states and even different countries to compete in tournaments. This allows players to experience different styles of play and to meet new people.
AAU Basketball is a United States based basketball organization that runs regional and national tournaments for youth and amateur players.
What does it mean to play for AAU?
AAU basketball is a type of competitive basketball that is typically played by non-school teams. AAU stands for the Amateur Athletic Union, and the AAU is responsible for organizing and governing many different types of amateur sports. In addition to basketball, the AAU also oversees competitions in other sports such as track and field, swimming, and boxing.
AAU basketball teams are typically made up of players who are not currently playing on a school team. These teams often travel to different cities and states to compete in AAU tournaments. Many young basketball players use AAU competitions as a way to showcase their skills and get noticed by college and professional scouts.
AAU is one of the oldest and most well-known basketball organizations in the world. Nearly every NBA player has participated in an AAU event at some point in their career, and the organization is still going strong today. If you're looking to get involved in competitive basketball, AAU is a great place to start.
What AAU stand for in basketball
The Amateur Athletic Union (AAU) is a non-profit organization that promotes amateur sports and physical fitness programs in the United States. It was founded in 1888 to establish standardized rules for amateur sports and to promote amateur athletes. The AAU operates many sports programs, including basketball, track and field, and swimming. It also sanctions events and organizes national championships. The AAU is headquartered in Indianapolis, Indiana.
In order to be eligible to compete in an age based competition, an athlete must not be older than the specified age on or before August 31st of the year the competition is taking place. For example, in order to compete in the 12 & under category, an athlete can be no older than 12 on or before August 31, 2023.
Is it hard to play AAU basketball?
AAU basketball can be very competitive, and players and teams will come across other AAU programs with players that are better than them. This means there will be tough losses and tough games individually. However, it is important to remember that these tough losses and games can help players and teams learn and grow, ultimately making them better players and teams. So while it is never fun to lose, it is important to keep things in perspective and use these tough experiences as opportunities to improve.
AAU basketball is a great opportunity for young athletes to develop their skills. The coaches I spoke to mentioned a number of advantages, including the chance to play against high-level competition, the opportunity to travel and see new places, and the chance to meet new people and make new friends. AAU basketball also provides a number of other benefits, such as scholarships and exposure to college and professional scouts. Overall, AAU basketball is a great way for young athletes to develop their skills and improve their chances of playing at the next level.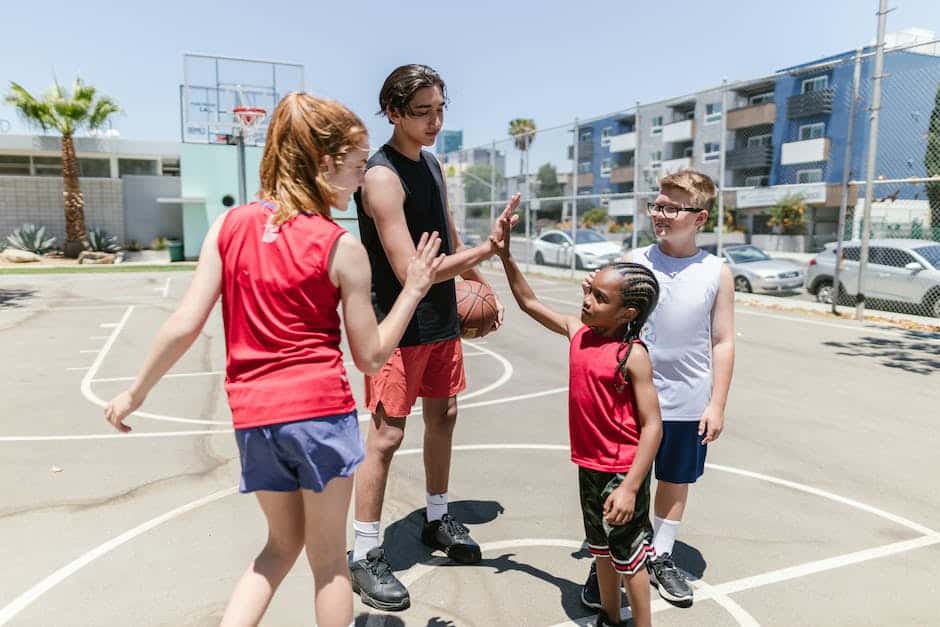 Do you have to play AAU to go d1?
AAU club teams are a great way to get exposed to top recruits and compete on a national level. However, playing in summer tournaments is also a great way to get coach exposure.
AAU basketball is a great way to improve your skills and compete against top players. It can also teach you valuable lessons about working hard, dealing with adversity, and being part of a team. Plus, it's just a lot of fun! If you're a high school player, AAU basketball can also give you a great opportunity to be seen by lots of college coaches at once.
Can you get offers without playing AAU
It is possible to make a high school basketball team without any prior playing experience, but it will be very difficult. The average high school basketball team roster has between 12-15 players, and only 5 of these players play at any one time. Some schools may have up to 25-40 students try out for the team. To increase your chances of making the team, it is recommended that you have some sort of playing background.
The Amateur Athletic Union (AAU) is a national organization that registers teams and coaches for youth sports. The coach of each team is given the flexibility to make his/her own schedules based on team objectives for the season. The younger teams (8-12) generally play 25-40 games with the season lasting until mid-June.

What makes a college an AAU?
It is worth noting that the AAU is a very selective organization, and membership is by invitation only. This means that a university must be voted in by three-fourths of the current members in order to be invited to join. The criteria for selection are based on the quality of the university's programs in research and graduate education, as well as undergraduate education. Consequently, only the most prestigious and well-regarded universities are typically invited to join the AAU.
Please be advised that game times for the upcoming season will be as follows: 16-Minute Halves (14-Minute Halves for the 5th grade division) Overtime periods are 3 minutes Half time is 3 minutes for all age divisions Teams shall have a minimum of 5 minutes to warm-up before games Game time is game time.
How many players do you need for an AAU team
Starting an AAU basketball team is relatively simple. All you need is 8-10 players, a coach, team uniforms, and a tournament to enter. The most important part is finding players that are dedicated and willing to compete. Once you have those players, the rest will fall into place.
There are a few things to keep in mind when it comes to game structure for different age groups and levels. For younger age groups, shorter periods and fewer extra periods are typically used. As players get older and develop their skills more, longer periods and more extra periods are usually introduced. Ultimately, the goal is to provide a fair and fun experience for all players involved.
What is the age cut off for AAU?
An athlete who is in the 10th Grade as of October 1, 2021 and who is no older than 17 on or before August 31, 2022 is eligible to compete in the 16U/10th Grade division.
As of Dec 17, 2022, the average annual pay for the AAU Basketball Coach jobs category in the United States is $47,617 a year. Just in case you need a simple salary calculator, that works out to be approximately $2289 an hour. This is the equivalent of $915/week or $3,968/month.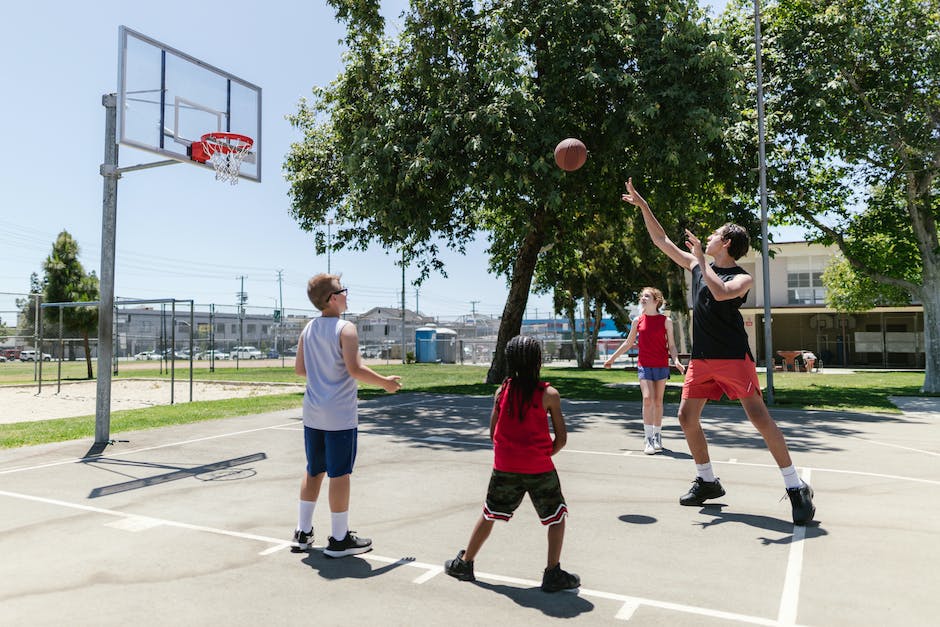 How do you win AAU
1) Give maximum effort on every possession: You never know when a play will be the difference between winning and losing, so give it your all on every single possession.
2) Help your teammates improve: One of the best ways to help your team improve is to help your teammates improve. If you see someone struggling with a drill or a concept, take the time to help them out.
3) Have a specific improvement goal in mind with each drill you do: Every drill you do should have a specific purpose. Whether it's working on your shooting, ball-handling, or defense, make sure you have a goal in mind so you can make the most of your time.
4) Have a BEEF: BEEF stands for "Big, Energy, Effort, and Focus." When you go into a drill or a game, make sure you have these four things.
5) Always be on the move without the ball: One of the best ways to get open for a shot is to constantly be moving without the ball. If you're standing still, the defense can key in on you and it will be difficult to get open.
6) Keep low on
You can expect your coach to push you both physically and mentally at a tryout. You'll likely encounter drills that test your shooting, dribbling, defense, and rebounding skills. You may also have to run through some offensive or defensive plays, and you might even play in a scrimmage. Be prepared to give it your all and show your coach what you're made of!
How competitive is AAU
Our AAU Basketball program is highly competitive and requires athletes to be extremely dedicated to the program. We are looking for athletes who have a passion for the game and those that will be committed to our basketball program.
Eclipse Elite 2021 is currently ranked first in terms of points per game. The team has an average of 68.8 points per game. Sanni Hoops Gold is ranked second with an average of 71.9 points per game. K Town All Stars is ranked third with an average of 72 points per game. TJ Ford Austin 17 is ranked fourth with an average of 69.1 points per game.
Did LeBron play AAU
It's been great to see Perkins and LeBron team up again after all these years. They were always a great duo on the court and it's great to see them still going strong. Thanks for being such great teammates!
The sport of boxing is one of the most demanding sports in the world. It is harder than football, baseball, basketball, hockey, soccer, cycling, skiing, fishing, and billiards. It requires immense physical and mental strength and conditioning, and the ability to execute complex technical maneuvers. The athletes who compete in boxing are among the most dedicated and toughest in all of sports.
What is the hardest sport to make D1
There is no easy answer when it comes to the hardest major sport to play in college. Depending on the person, different sports can be more difficult. For boys, wrestling (27 percent), then volleyball (33 percent) and basketball (35 percent) are typically considered the most difficult. For girls, it's a tie between volleyball (39 percent) and basketball (39 percent). And that's for Divisions I-III. Each sport has its own unique challenges that can make it difficult for some players.
If you're looking to earn a basketball scholarship, there are several things you can do to increase your chances of being accepted by the school of your choice. Start by reaching out to college coaches early on in the process, and be sure to have a great video reel to share. Additionally, visit as many schools as you can and research the ones you're most interested in attending. Finally, make sure your grades are up to par and that you have multiple references to vouch for your character. Submitting all required materials on time is also key – don't miss any deadlines!
Is AAU basketball good for kids
It is great to see an organization like AAU that provides so many opportunities for kids to improve their game. In addition to the chance to improve their game, the AAU also offers many other benefits that make it a great choice for high school basketball players. The coaches I spoke with all commented on the great number of benefits that the AAU provides, and they all agreed that it is a great choice for high school basketball players. Thanks for giving us this information!
In order to be a successful basketball player, it is important to have a feel for the game. This means being able to pass, shoot, and dribble effectively. It is also important to be tough and be able to rebound and play defense. Finally, it is important to have a good attitude and be a good teammate.
How do you get noticed in basketball
Sending college coaches emails that state your name, graduation year of high school, high school, AAU team, a quick intro, and a link to your highlight reel is a great way to make the first contact with coaches and show them you mean business. This simple act can go a long way in helping you get recruited by the college of your choice.
No, you don't have to play AAU to play college basketball, but it can certainly help. During the high school season, college coaches are busy coaching their own team and may not have as much time to see you play. However, during AAU tournaments in the summer, coaches are able to see you play against other good players and get a better idea of your abilities.
Are AAU games during the week
Most games are played in tournaments that take place on weekends. There are websites devoted to various tournaments, and there are tournaments somewhere almost every weekend of the year. Tournament play is a great way to improve your skills and meet other players who enjoy the same games as you.
As long as an unsigned senior has not committed in writing to play for a college at any level, they are able to play. This allows seniors who have not yet decided on a college to continue to play and explore their options without having to worry about being locked into a team.
What size basketball does AAU use
The 285" ball is the size of a women's basketball, while the 30" ball is the size of a men's basketball. 4th – 6th grade boys and 4th grade girls teams and up will use the 285" ball. Boys 7th grade and up will use the 30" ball.
The NCAA's decision to allow Overtime Elite athletes to participate in AAU events is a big step forward for the program. Before this decision, athletes were not permitted to participate in AAU or NCAA events after graduation. This change will allow athletes to continue playing summer basketball and help them prepare for the next level.
Which university is AAU
AAU was established in 1981 as Bendel State University and renamed in 1999 after the former governor of the old Bendel State, Late Professor Ambrose Folorunso Alli. The university has its main campus in Ekpoma, Edo State and three other campuses in Benin City, Akoko-Edo and Auchi. AAU offers courses in Arts, Management, Social Sciences, Education, Sciences and Law.
The SEC has four members in the Association of American Universities: Florida, Missouri, Texas A&M and Vanderbilt. This is the fewest number of AAU members among the Power Five conferences.
Conclusion
The Amateur Athletic Union (AAU) is a non-profit organization that promotes amateur sports and physical fitness programs across the United States. AAU Basketball is the biggest and most popular AAU sport, with over 500,000 players participating in AAU-sanctioned events each year. AAU Basketball is divided into several different age divisions, with the top division being the AAU Junior Olympic Games, which is open to players aged 17 and under.
AAU Basketball is a youth program that provides opportunities for young athletes to compete at a higher level. The program has helped develop many great players, including LeBron James and Kobe Bryant. AAU Basketball is a great way for young athletes to improve their skills and compete against better competition.