AAU basketball is a popular way for young athletes to develop their skills and compete against other players from around the country. While the cost of playing AAU basketball can vary depending on the team and the region, there are some general expenses that all players and families should be aware of. Membership fees, tournament fees, travel expenses, and equipment costs can all add up, so it's important to do some research and budget accordingly before committing to an AAU team.
The cost of playing AAU basketball varies depending on the team and the location. However, most teams charge between $500 and $1,500 per player per season.
Do NBA players play AAU?
AAU has been a vital part of the basketball community since the sport was invented. Many NBA players got their start in AAU events, and the organization is still going strong today. If you're looking to get involved in the basketball community, AAU is a great place to start.
An athlete who is in the 4th grade as of October 1, 2022 and who is no older than 11 on or before August 31, 2023, is eligible to compete in the 10U/4th Grade division. An athlete can be no older than 11 on or before August 31, 2023.
What AAU stand for in basketball
The Amateur Athletic Union (AAU) is an American sports organization that promotes amateur sports and physical fitness programs. It is one of the largest volunteer sports organizations in the United States. The AAU was founded in 1888 to establish standards and uniformity in amateur sports.
AAU basketball is a great organization that provides thousands of youngsters the opportunity to develop their skills while also providing a variety of other benefits. I asked a few high school basketball coaches for their thoughts on AAU basketball, and they all mentioned a slew of advantages, including the following:
AAU basketball gives players the chance to compete against some of the best players in the country, which helps them to improve their skills.
AAU basketball also provides players with the opportunity to play in front of college coaches and scouts, which can help them to get recruited to play at the college level.
AAU basketball can also help players to develop friendships and relationships with other players from around the country, which can be beneficial both on and off the court.
Is it hard to play AAU basketball?
AAU basketball is extremely competitive, and players will come across other programs with players that are better than them. This means that there will be tough losses and tough games. However, it is important to remember that everyone is going through the same thing, and that the only way to improve is to keep working hard.
Please be advised that game playing times for the upcoming tournament are as follows: 16-Minute Halves (14-Minute Halves for the 5th grade division) with 3-minute overtime periods and a 3-minute half time. Teams shall have a minimum of 5 minutes to warm-up before games. Game time is game time.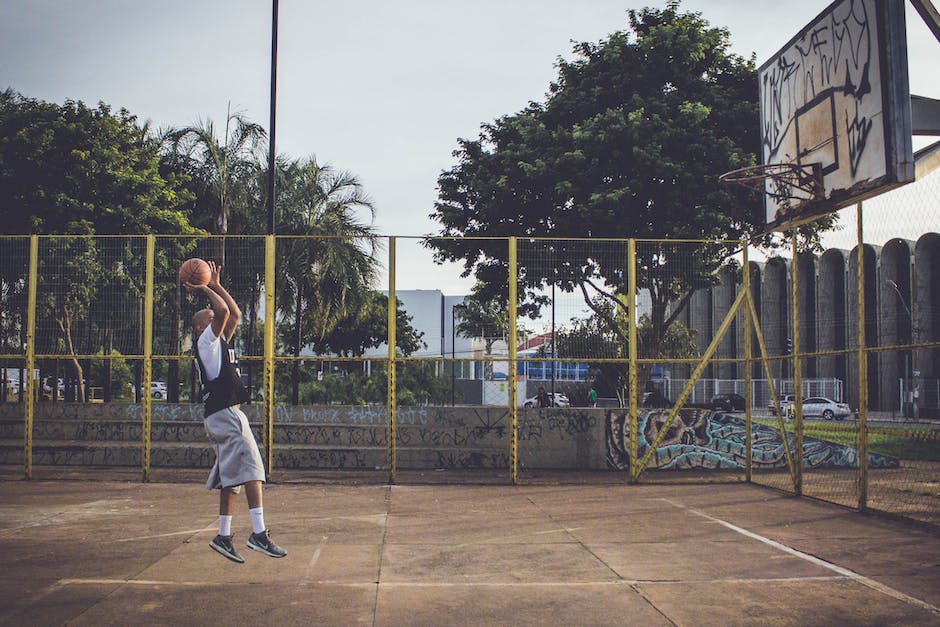 How many games do you play in AAU basketball?
The National AAU (Amateur Athletic Union) is a organizations that helps with the selecting of teams and the coaching of each team. The coach of each team is given the flexibility to make his/her own schedules based on team objectives for the season. The younger teams (8-12) generally play 25-40 games with the season lasting until mid-June.
The above is all you need to do to start an AAU basketball team. Get 8-10 players together, have a coach, choose a team name, get some uniforms, and then enter a tournament. Good luck!
How long is a basketball game AAU
The game structure for different age groups and grades can be seen in the table above. The playing segment is the length of the game, while the extra period(s) are for stoppages in play.
The AAU member universities are constantly innovating and contributing to scientific progress, economic development, security, and well-being. These universities are on the leading edge of research and solutions, and their work is essential to the continued success of our world.

Did LeBron play AAU?
Perkins and LeBron have been teammates since playing in the AAU. The 2002 Oakland Soldiers were one of the most dominant AAU teams assembled. LeBron joined the Oakland Soldiers just two years before his NBA debut and went on to help them win every tournament they entered. Perkins was a key member of that team, providing tough defense and rebounding. The two have remained close friends since their AAU days and have been teammates on the Cleveland Cavaliers for the past two seasons.
As of Dec 17, 2022, the average annual pay for the AAU Basketball Coach jobs category in the United States is $47,617 a year. Just in case you need a simple salary calculator, that works out to be approximately $2289 an hour. This is the equivalent of $915/week or $3,968/month.
Do you have to play AAU to get noticed
There is no one path to becoming a collegiate athlete. While playing AAU may give some athletes an extra edge, plenty of others are able to earn scholarships by playing high school ball and working hard year-round. The key is to have a coach or someone else help with exposure so that college recruiters can take notice.
As an AAU player, it is important to always give maximum effort on every possession. Additionally, it is crucial to help your teammates improve and have a specific goal in mind with each drill you do. Additionally, always be on the move without the ball and keep low on defense. Lastly, make quick transitions in order to be successful.
What to expect at a basketball tryout?
Assuming you are trying out for a basketball team:
Your coach will put you through a series of drills that test your shooting, dribbling, defense, and rebounding skills. You may also have to run through some offensive or defensive plays. And, you might even play in a scrimmage. So, be prepared for a challenge – both physically and mentally.
Here are the top 10 tryout tips that you should consider when trying out for your school team:
1. Practice and Prepare
2. Be Smart and Understand the System
3. Do the Little Things
4. Showcase What You Do Well
5. Be a Team Player with a Great Attitude
6. Communicate with the Team
7. Make the Right Mistakes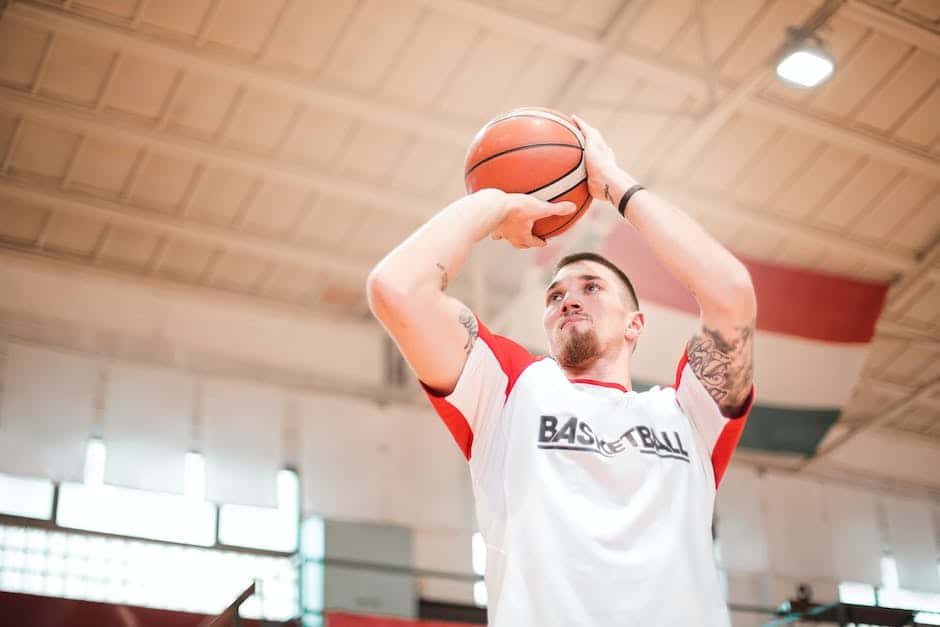 What is the difference between travel and AAU basketball
AAU basketball is a type of competitive basketball that is typically played by non-school teams. It is usually referred to as club basketball or travel basketball. The term "AAU" stands for the Amateur Athletic Union.
The AAU basketball program is highly competitive and requires athletes to be extremely dedicated to the program. We are looking for athletes who have a passion for the game and those that will be able to commit to the program.
What makes a team a AAU
An AAU basketball team is a great way for young athletes to compete against other AAU teams in their respective age groups. AAU stands for Amateur Athletic Union, and the acronym reflects the fact that it's not just any sports organization – these are amateur athletic unions! This is a great opportunity for young athletes to get together and compete against other teams in their age group.
AAU basketball is a competitive basketball league for players who are not affiliated with a particular school team. The league runs from February to July, immediately after the high school basketball season. Although there are many tournaments played throughout the year, the AAU league is the most competitive and prestigious. Players who are looking to play at the collegiate level often use the AAU platform to showcase their skills.
Can unsigned seniors play AAU
As long as an unsigned senior has not committed in writing to play for a college at any level, they are still eligible to play. This allows seniors who may not have been recruited by a college to still have an opportunity to play and potentially earn a scholarship. It also allows seniors who have not yet made a decision on their college choice to explore their options and make the best decision for themselves.
Most games are played in tournaments (some AAU sanctioned, some not) that take place on weekends There are websites devoted to various tournaments, and there are tournaments somewhere almost every weekend of the year.
What size basketball does AAU use
The 285" ball is for 4th – 6th grade boys and 4th grade girls teams and up. The 30" ball is for boys 7th grade and up.
The AAU provides age-based competition in the divisions listed below following these eligibility requirements:
– 7U: Must be 6 years old or younger on August 31 of the current year
– 8U: Must be 7 years old or younger on August 31 of the current year
– 9U: Must be 8 years old or younger on August 31 of the current year
– 10U: Must be 9 years old or younger on August 31 of the current year
– 11U: Must be 10 years old or younger on August 31 of the current year
– 12U: Must be 11 years old or younger on August 31 of the current year
– 13U: Must be 12 years old or younger on August 31 of the current year
– 14U: Must be 13 years old or younger on August 31 of the current year
What are the top AAU basketball teams
AAU Rankings: 2020 Team Rankings
# Team Circuit
1 Indiana Elite 2020 Adidas Gauntlet
2 UA Grind 2020 UAA
3 Spiece Indy Heat 2020 Nike EYBL
4 Indiana Elite North 2020 Adidas Gauntlet
5 D1 Minnesota 2020 UAA
6 Team Thad 2020 Nike EYBL
7 Houston Hoops 2020 Nike EYBL
8 MBA Select 2020 Nike EYBL
9 Mokan Elite 2020 Adidas Gauntlet
10 St. Louis Eagles 2020 Nike EYBL
The Amateur Athletic Union (AAU) is a sports organization that has over 700,000 members nationwide. The organization is headquartered in Lake Buena Vista, Florida and is led by JB Mirza. The AAU offers a variety of sports programs for its members, including championships, clinics, and camps.
How long does a 7th grade basketball game last
The 5th, 6th, 7th, and 8th grade games will consist of two 16-minute stop clock halves. If one team is ahead by 15 or more points in the final 4 minutes of the 2nd half, there will be a running clock. Overtime periods are two minutes. Each team gets 3 Full time-outs (60 seconds) per game.
This is the 11th grade division of the United School District. Here we offer a variety of courses and programs to meet the unique needs of our students. We are proud to offer a rigorous academic curriculum that prepares our students for success in college and beyond. In addition to our academic programs, we offer a variety of extracurricular activities and sports programs that allow our students to explore their interests and talents. We are committed to providing our students with a well-rounded education that will prepare them for the challenges of the 21st century.
How long do high school varsity basketball games last
A high school game will typically last for around an hour and a half. However, if you want to enjoy the entire experience, you should arrive around thirty minutes early to watch the pre-game warm-ups.
AAU basketball can be extremely beneficial for children, teaching them essential skills like teamwork and communication. It can also help them build relationships and make friends, while learning from different coaches. Traveling can also be a great opportunity for children to learn more about the world and gain new experiences.
What rank is AAU
The University of Tokyo is one of the leading universities in the world, with a strong reputation in the field of engineering. The university is ranked highly in both the overall world university rankings and within the field of engineering, and is considered to be one of the best universities in Europe.
The Big Ten is a collegiate athletic conference that competes in the National Collegiate Athletic Association (NCAA) Division I. The conference includes eleven full-time members: the University of Nebraska, the University of Maryland, Rutgers University, the University of Illinois, the University of Michigan, Michigan State University, Ohio State University, Pennsylvania State University, Indiana University, the University of Iowa, and the University of Wisconsin. Nebraska is currently the only member of the Big Ten that is not also a member of the Association of American Universities (AAU).
What NBA team no longer exists
The NBA has its roots in the National Basketball League (NBL), which was founded in 1937. The Anderson Packers, the Denver Nuggets, the Indianapolis Jets, the Sheboygan Red Skins, and the Waterloo Hawks all played in the NBL before joining the NBA. The original Baltimore Bullets also played in the American Basketball League and NBL before joining the NBA.
I have a lot of fond memories of my parents teaching me how to handle failure and how to work hard to overcome obstacles. I think that those lessons have helped shape me into the person I am today. I'm so grateful to them for instilling those values in me at a young age.
Final Words
There is no definitive answer to this question since AAU (amateur athletic union) basketball teams are typically organized and operated by volunteers. AAU membership fees can range from around $60 to $400 annually, and some AAU tournaments may have entry fees of a few hundred dollars. However, many AAU teams will also fundraise throughout the year to offset some of these costs. Ultimately, the amount that it will cost to play AAU basketball will vary depending on the team that you are playing for and the tournaments/events that they participate in.
AAU basketball is a great way to get exposure to college basketball coaches and can cost between $2,500 and $5,000 per season. However, many parents feel that the cost is worth it because their child has a chance to play against some of the best competition in the country.