Basketball is a physical and mental game that requires dedication, skill, and talent. It is a sport that is enjoyed by many people around the world. While the NBA is the most popular basketball league in the world, there are many other overseas basketball leagues that are worth considering if you are looking to play professionally. Here is a list of the top overseas basketball leagues to play in:
There are many great basketball leagues spread throughout the world. Here are some of the top overseas leagues to play in:
1. The Japanese B. League is one of the best leagues in Asia. The level of play is very high and there are many great facilities and coaches.
2. The Chinese Basketball Association is another great option for players looking to play professionally overseas. The league is growing rapidly and there are many good players and teams.
3. The Philippine Basketball Association is a great league for players who want to play in Asia. The level of play is good and there are many great Filipino players in the league.
4. The Russian Super League is a great option for players who want to play in Europe. The level of play is high and there are many good teams and players in the league.
5. The Greek Basket League is a great choice for players who want to play in Europe. The level of play is very high and there are many great teams and players in the league.
How do you get noticed for overseas basketball?
1. Create a highlight video of your best basketball plays. This will help you get noticed by potential overseas teams.
2. Find a basketball agent who specializes in helping players find opportunities to play overseas.
3. Set the proper expectations with your family and friends before you leave to play overseas. Explain that you will be gone for an extended period of time and may not be able to stay in touch as often.
4. Search for opportunities to play overseas on your own. There are many websites and online directories that list open tryouts and other opportunities.
5. Be prepared to make sacrifices. Playing basketball overseas can be a great opportunity, but it requires a lot of dedication and hard work. You may have to move to a new country, learn a new language, and adjust to a new culture. But if you are willing to make the sacrifices, it can be a very rewarding experience.
Current ranking
1 Spain 10750
2 Czech Republic 7850
3 Turkey 6715
The current ranking is based on the League Coefficient. The higher the coefficient, the higher the ranking.
How much do overseas basketball players make in Europe
The EuroLeague is the highest-paying basketball league in the world, with the best players earning up to $54 million per year. However, most players earn between $400,000 and $800,000 per year.
An overseas basketball player can make a good salary, but it is important to note that each country has its own rules and ways of paying their professional basketball players. Many countries in Europe pay their players based on their tier level, so it is important to do your research before signing with a team.
How much do low level overseas basketball players make?
An overseas basketball player can earn a very good salary playing in the LNB. Salaries typically range from $80,000 to $200,000 per season, with the top players earning the most. This is a great opportunity for talented players to make a good living playing basketball.
Overseas basketball tryouts are a great way for players to get noticed by professional scouts. However, these tryouts can happen anywhere in the world and are often not well publicized. Two of the biggest formal opportunities for overseas basketball tryouts occur at EuroProBasket and Europe Basketball Academy. These academies attract hundreds of players every year who are hoping to earn a professional contract.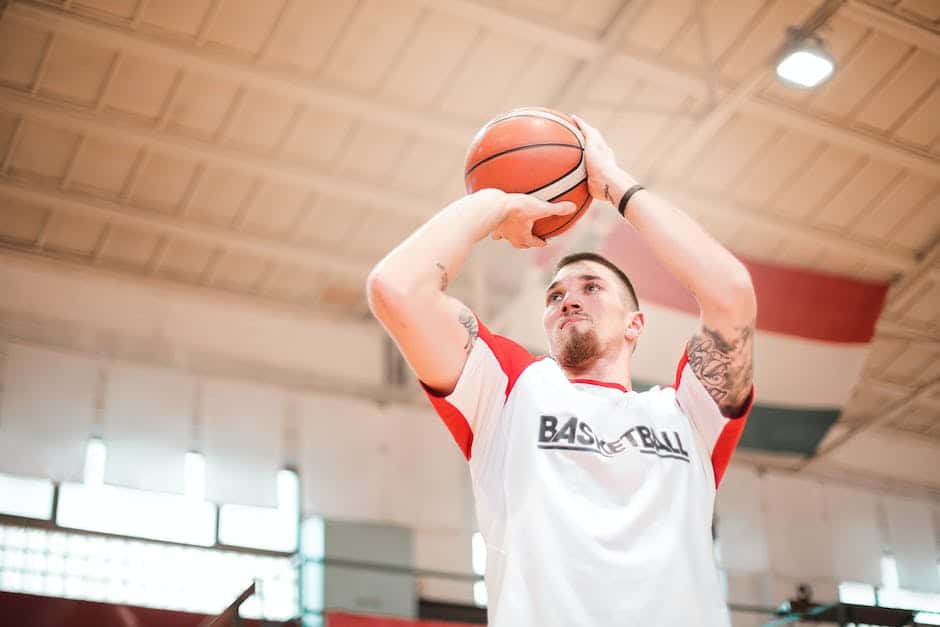 What is the best overseas league?
In his opinion, the top 12 pro basketball leagues in the world outside of the NBA are the EuroLeague, the Liga ACB, the Turkish Basketball Super League, the VTB United League, the Basketball Bundesliga, the Lega Basket Serie A, the LNB Pro A, and the Adriatic League.
It's definitely true that the NBA is a tougher competition than what you see in Europe. The players are bigger, stronger and more athletic and the game is faster paced. There are less opportunities to drive to the basket and create scoring opportunities. For Antetokounmpo, this makes the game more difficult and he has to work harder to get his points.
What is the best country to play basketball
After the FIBA Basketball World Cup 2023 Qualifiers – November 2022 Window, the current rankings are as follows:
1. Spain – 75862
2. USA – 75753
3. Australia – 74034
4. Argentina – 7343
These rankings are based on the points each country has earned during the qualification process.
Shane Larkin is a single EuroLeague star who earns more than the average NBA player. According to BasketNews research, three of the four best-paid EuroLeague players are guards. This means that Larkin is among the best-paid players in the EuroLeague.

Does European basketball pay well?
EuroLeague basketball salaries are amongst the highest in the world as players typically will make US$400k – $800k/per year. The best players earn US$2 Million – US$54 Million/per year – more than even some NBA players earn. This is because the EuroLeague is the highest level of professional basketball outside of the NBA, and thus the best players in the world earn a higher salary than they would in any other league.
The Pro Placement Program is a great opportunity for players who want to play professional basketball to get exposure and be seen by big league scouts. The program provides expert references from respected coaches, which can help players get recognized and signed to a professional team.
Do you need an agent to play basketball overseas
You do NOT need an agent to play overseas. If you are playing at a high level collegiate level and are interested in playing in the NBA, WNBA or overseas, then an agent will help you accomplish your goals.
There are a lot of players out there who are wondering if they can still play professional basketball overseas without going to college or having any college experience. The answer is yes! I have several friends who have done it and they are doing very well. Sometimes it's not about what you know, but who you know, that will vouch for your game. So if you have the talent and the drive, then go for it!
How much do overseas basketball players make in Italy?
Overseas basketball salaries in Italy can vary widely, depending on which league the player is playing in. The top league in Italy, LegaBasket Serie A, can pay as much as $225 million USD per year, but more realistically salaries in the main professional leagues (Serie A2, Serie B, and Serie C Gold) will be more in the range of $2,500 to $5,000 USD per month.
This is great news for ABA players who have put in the time and dedication to their craft. With this new program in place, they will be fairly compensated for their years of service. This will help to encourage more players to stay in the ABA and continue to develop their skills, which will only benefit the league as a whole.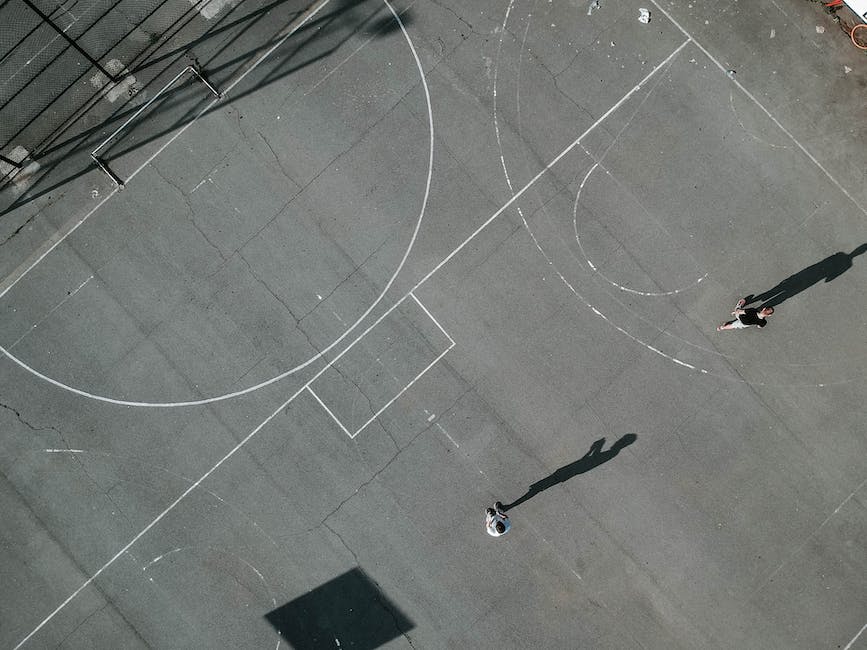 What is the lowest paid pro basketball player
It's not uncommon for players to earn less than the minimum salary, especially if they're on a multi-year deal. The lowest paid player in the league is currently Ishmail Wainright of the Phoenix Suns, who earns a total of $633,891 per year.
The NBA has released the minimum salaries for the 2022/23 season. Players with 0-2 years of experience will earn a minimum of $1,836,090, while players with 3 or more years of experience will earn a minimum of $1,902,133. These deals will only count against the cap – and against a team's bank balance – for $1,836,090, the minimum salary for a player with two years of experience.
Can I tryout for d1 basketball
Only Division I men's basketball is allowed to hold tryouts. Those tryouts are limited to prospective student-athletes who are seniors in high school, junior college transfers or four-year transfers who have completed their basketball season. They also must be on an official or unofficial visit to the campus.
Players are usually recruited by the Head Coach from each team either via external recruitment or via promotion from the club's development programme. Consequently, the League does not hold league-wide tryouts. In the first instance, players are invited to submit their CV/Resume to clubs directly.
How much is a NBA tryout
If you're looking to try out for the Grand Rapids Gold, you'll need to register for tryouts. Registration is $150 and includes your entry fee as well as a tryout jersey. Once you're registered, you'll be able to try out for a spot on the team.
There is no one-size-fits-all answer to this question, as the salary you can expect to earn from an overseas contract will depend on a number of different factors such as the country you are playing in, the level of competition, and your own individual skills and experience. However, the low-end average salary for overseas contracts is around $50,000 per year. There are some countries, like Ireland, where that number is lower, but these countries often offer other incentives to their players, such as room and board or part-time jobs when they are not playing.
How do you qualify for EuroLeague
The EuroLeague is the top-tier European professional basketball competition, consisting of 18 of the best teams in Europe. The remaining 6 places are held by 6 associated clubs that have annual licences, of which one has a two-year wild card, three have one-year wild-cards and two are the finalists of the previous season's 2nd-tier European competition, the EuroCup.
Spain has been crowned the world's best tourist destination for the first time, according to new research.
The study, by Kantar Worldpanel, looked at a number of different factors in order to compile the list of destinations. These included how much money was spent by tourists, how many people visited and how long they stayed.
Spain topped the list with an average of 352 euros ( around $400) spent per person, per trip. This was closely followed by Turkey (273euros) and Serbia (254 euros).
France (233 euros) and Italy (225 euros) rounded out the top five, while the United States (211 euros), UK (208 euros), and Germany (203 euros) completed the top eight.
Is there a 3 second rule in Europe
In Europe, the basketball court is smaller than in the United States, and there is a three second rule. This makes it easier to score baskets. An NBA court is 94 feet by 50 feet, while a FIBA (International Basketball Federation) court must be 28 meters by 15 meters (or roughly 92 feet by 49 feet).
Passing is one of the most important skills in soccer, and it is also one of the most difficult to train. Passing is not just about making an accurate pass, it is also about getting it there on time and under pressure. Many players can make an accurate pass, but the difficult part is getting it there on time and under pressure. This is why passing is such an important skill to work on individually.
Why are Europeans so good at basketball
European soccer teams often use their youth academies to bring up their players, similar to how soccer is developed in Europe. Players are trained regularly and often have their life revolved around the game. They work on their skills for most of the week, then go on to play an organized game. This system helps develop strong players that are able to compete at a high level.
Storrs, Connecticut, is known as the "College Basketball Capital of the World." It is home to the University of Connecticut men's and women's basketball teams, which have won a combined 13 NCAA Division I national championships. The town is also home to the Women's Basketball Hall of Fame.
What city loves basketball most
Basketball is the second most popular sport in the world, only losing to football in terms of popularity. In terms of city size, Los Angeles is the best city for basketball, with Salt Lake City coming in second and Storrs, CT coming in third.
There's no doubt that basketball is most popular in the United States. This is evident from the fact that the USA National Team routinely dominates at the Summer Olympics, winning the last four gold medals and eight of the last ten. Furthermore, the NBA is the most popular basketball league in the world and features the best players in the sport.
Who makes 40 million a year NBA
Warriors SG Klay Thompson is set to make $40,600,080 next season, which is the most of any player on the team. He is currently in the middle of a 4-year, $70 million contract extension that he signed in 2014.
Portugal's First Division Basketball League – La Liga Portuguesa de Basquetebol (LPB) – pays the highest overseas basketball salaries in the country. They typically range from US$800 – $4,000/per month. The Liga Betclic (ProLiga) and Divisao 1 also offer competitive wages, with salaries typically ranging from US$500 – $2,500/per month.
How much do overseas basketball players make in Spain
Many teams in the Spanish basketball league have one or more former NBA players on their rosters. The average import salaries in the league are well into the six-figure range, with many players making $250,000 to $500,000 USD per season. This is a significant increase from the average salaries in the NBA, which are typically in the millions of dollars.
The Swiss have a reputation for being hard workers, and it seems to hold true when you compare their incomes to the average European. However, it's important to remember that the cost of living in Switzerland is also high. This means that although the Swiss may make more money, they also have more expenses. The number of working days and overtime work is regulated by law, which helps to create a good work/life balance for employees.
Final Words
There are several great basketball leagues to play in overseas. The best ones include the following:
1. The Turkish Basketball League
2. The Greek Basket League
3. The Italian Serie A
4. The Spanish ACB
5. The Liga Nacional de Basketbol in Argentina
There are many great basketball leagues all over the world. The NBA is not the only place to play great basketball. Here are the top 5 leagues to play in if you want to play overseas:
1. The European Basketball League
2. The Chinese Basketball Association
3. The Japanese Basketball League
4. The Philippine Basketball Association
5. The Australian Basketball Association
If you want to play great basketball outside of the United States, these are the top 5 leagues to consider playing in. All of these leagues offer great competition and provide players with an opportunity to improve their game.