Basketball is a simple game. All you need is a ball and something to throw it into. But what about the hoop? It would help if you had a good basketball rim to make your shots count. That means the hoop should be sturdy and well-made to hold the ball and not move when you try to shoot.
There are many different types of basketball rims. Some popular brands are Lifetime, Spalding, Pro Slam, Aoneky, and PROGOAL. So how do you know which one is right for you? That's where we come in. We have all the information you need to make the right decision.
We have the perfect basketball rim for you, no matter what you need. If yours is broken, you can find a replacement rim or set up an entire court for school. Take a look and find the best one for you.
How to Choose the Perfect Rim for Your Basketball Court?
There's a lot that goes into making a great basketball court. The surface, the backboard, and of course, the rim all play a part. But what many people forget is that the quality of your rim can make or break your court.
A good rim is durable and reliable, meaning you won't have to spend any more money on a new rim in a two-year time. Some rims are not as strong and can deform easily. This can be bad because the rim might not keep its shape after being hit by a basketball. If the rim's mechanics are not perfect, it can also make it harder for you to shoot the ball correctly.
That being said, you should not skimp out when you are buying a hoop. An intelligent investment now can save you money in the future. So make sure to do your research and find the correct rim for your court. You will be glad you did.
Invest in a Quality Basketball Rims
The best basketball hoops are made by Spalding, which you can tell is a trusted brand because it has NBA approval. You'll be able to enjoy better bounces and reaction time with their products!
As a basketball player, I have my preferences regarding the type of hoop I'm playing on. I am sure I am not alone in this. When you are setting up a hoop for your children, at school, or for yourself, it is essential to invest in a quality rim. It's not worth saving a few dollars on a sub-par rim that will end up costing you more in the long run.
quality court = quality rim
Make sure to get a good rim for your basketball court. This will make the game much more enjoyable for everyone.
6 Best Basketball Rims full reviews:
We know that finding the right basketball rim for your home court can be challenging, so we've put together this comprehensive list to help you make the right decision.
Here are our top choices, along with a review of each one so you can see what makes them so great.
1. Lifetime Slam-It Basketball Rim
Basketball is a fun sport enjoyed by people of all ages. However, it can be dangerous if you're playing with a rim that isn't safe. That's why the Slam-It Basketball Rim by Lifetime is such a great option. It's made of solid materials and can't be easily broken. Plus, it has a breakaway function if you fall on it, making it a safer option for players of all ages.
pros:
A good weld and mechanics make for a solid response to shots.
This rim is made from high-quality metal and has four bolt holes.
The paint job is also high quality and will last.
It will be durable and last for many years.
cons:
The exposed breakaway spring could be susceptible to rust.
The non-universal back mount might not fit your backboard, so double-check that.
The breakaway mechanics seem a bit rough, but they should still do the job.
2. Pro Slam Professional Heavy Duty Breakaway Basketball Rim
Do you love playing basketball but hate the sound of your rim breaking every time you take a shot? Worry no more, my friends, for I have just the solution for you! Introducing the Pro Slam Professional Heavy Duty Breakaway Basketball Rim – a heavy-duty rim that is built to last and can take all the punishment your game can dish out. Unlike other basketball rims, this one is designed to break away from the backboard when you make a shot, so you don't have to worry about it breaking.
pros:
This regulation-size rim also has a positive lock breakaway mechanism, which means that it will snap back into position after taking a beating.
You don't have to worry about it breaking or your rim getting damaged.
Plus, the single spring action flex mechanism reduces pressure on the backboard.
If you're looking for a better basketball rim, then you should try the Pro Slam Professional Heavy Duty Breakaway Basketball Rim. You won't be disappointed!
3. Spalding Arena Slam Basketball Rim
Basketball is a sport that has been around for a long time. A.G. Spalding invented it, making the first ball for the game. That's why it is not surprising that the Spalding Arena Slam rim is such a good product. It has a weather guard to keep it from getting wet and a breakaway spring mechanism to make it easier to use outdoors on courts. It is also built well, with a solid back-mount to keep it in place for many years. Plus, the breakaway technology makes it one of the best in its class.
The Spalding Arena Slam is a great basketball rim if you're looking for quality.
It's trusted by the NBA and will give you years of enjoyment.
Just be warned that the breakaway spring can warp over time if used too aggressively.
4. Spalding Positive Lock Basketball Rim
These are some of the best basketball rims around. They're perfect for municipal or collegiate courts.
Here's what makes them so great:
Spalding makes these basketball rims, so you know they're going to be top-quality.
They have "friendly" rim action, which will make rebounds and jump shots bounce around in all the right ways.
Plus, they also have maximum durability.
In short, these are the best basketball rims on the market today – no question about it!
5. Spalding NBA Slam Jam Over The Door Hoop
Do you ever get bored at work? If so, don't worry! You can quickly fix that problem by getting this Spalding NBA Slam Jam Over-The-Door Mini Basketball Hoop.
It's a top-quality product perfect for anyone who loves to have some fun while working.
The hoop is solidly mounted to the door, so you can shoot some hoops whenever you feel like it.
It's also an excellent gift for any age.
So if you're looking for a novelty item that is well-made and fun, this is a perfect choice.
6. PROGOAL Breakaway Basketball Rim
The Progoal Breakaway Basketball Rim is a high-quality piece of equipment made of steel and coated in classic orange. It features a solid steel breakaway mechanism that will cause the rim to return to its original position, no matter how much stress it's put under. This rim also comes with a solid steel rim, an all-weather nylon net, and the hardware required to install it on most backboards. With this rim, you can be sure that you're getting a top-quality product that will provide years of enjoyment.
Pros:
The high-quality steel rim basketball hoop is perfect for those who want a durable and reliable hoop that will last for many years.
It features an all-weather nylon net and hardware that can be installed on most backboards with bolt patterns of 5″ x 5″- 4″-3″-3.5″, and 4″ x 3 ".
Cons:
This rim is for basketball hoops only. It doesn't come with a backboard, so you must buy one separately.
6. Lifetime Basketball Rim
This basketball rim is the real deal. It is regulation size and width and comes with a brand new net perfect for outdoor use. The hardware you need to install is included in the package.
The rim also fits most standard backboards, so you shouldn't have any trouble getting it up and running. Plus, the ½" steel braces make for a super sturdy installation.
This rim is great for anyone looking for an outdoor basketball rim.
The only downside is that it does not work with Lifetime basketball products.
Basketball Rim buying guide:
Durability and Breakaway
You need to think about a few things when choosing a basketball rim. It would help if you found it durable and has a good breakaway ability. This is so it will not break when you dunk. Please ensure the rim has been properly smithed to have a good spring.
indoors or outdoor
When choosing a breakaway rim, it is crucial to decide where it will be used. If you are installing it indoors, you don't need to worry about durability. However, if the rim will be installed outdoors, you should make sure to get a model with an outdoor guard. Breakaway springs are often susceptible to rusting and may require maintenance to keep them in good condition. By correctly maintaining your breakaway spring, you can avoid any potential damage caused by rust.
Double rims? Are they good at all?
Double rims might seem like a better option at first, but they are more challenging to shoot a ball into. This means that most people who play on a double rim hoop are better shooters because of this challenge. This can change the shooting dynamics and make you shoot differently when you play on a regulation single rim hoop. While a double rim might provide more of a challenge, it ultimately comes down to the individual shooter's ability to make the shot.
Make sure you understand that regulation hoops are one hoop. If you're looking to improve your game, a double hoop is not the answer.
How easy is it to install the basketball hoop?
When choosing a new basketball hoop, know where the rim will be mounted. If you replace an old rim, make sure that the bolt mount distances match. Although some rims are easier to install than others, establishing a basketball hoop is difficult, so don't worry about how easy it is to install. Just make sure that the rim is going to last.
different colors
If you're curious about the different colors the rims on your car can be, we wanted to give you some information. You can choose any color you want! The color of the rim doesn't affect how the car works.
Backboard Included?
If you don't need a backboard for your basketball hoop, make sure to choose one of the hoops that don't include one. It will be cheaper that way.
Net Included?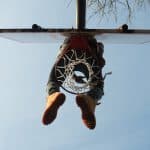 If you're in the market for a basketball rim, be sure to purchase one with a net included. Some basketball rims come without nets, which can be an added expense if you're not prepared. The net is an integral part of the basketball rim, as it helps to keep the ball in place and prevents it from bouncing away. So, if you're looking for a complete package, be sure to select a basketball rim that already comes with a net. This will save you time and money in the long run.
Useful Tips and Resources
Installing a basketball hoop can be a daunting task. However, by following some simple steps, you can make the process smoother. Lifetime offers two different models of rims, each with its own set of benefits. So be sure to watch the installation video specific to your mount. That way, you'll be up and playing like LeBron in no time!
If you have a Spalding hoop system, it is best to follow the instructions that come with the product or backboard. The installation process for a Spalding hoop system will be similar to the installation process for a Lifetime hoop system, but it will depend on the specific backboard mount. While the hoop can be mounted simply by attaching it to the backboard, your particular model might require some additional steps or materials like a drill, screws and bolts, wood glue, and a level.
Frequently asked questions (FAQ)
How much does an NBA rim cost?
If you are looking for an NBA-sized basketball hoop, you need to consider a few different factors before making your purchase. The price you pay for the hoop will depend on where you want to use it. If you plan to use it outdoors in your driveway, you can find one for under $200. However, if you only want to use it indoors, the prices for those hoops start at around $300. Another thing to remember is that outdoor hoops tend to be less expensive than indoor hoops, as they are designed to be more durable. When making your decision, be sure to consider where you want to use the hoop and how much you are willing to spend.
the NBA rim bigger than college? Is the NBA rim bigger than college?
Some people think that the NBA uses bigger hoops, but this is not true. The diameter of an NBA basketball rim is 18 inches, just like the diameter of a college basketball rim. The NBA players make shots look easy because they have worked hard to do that.
Are NBA hoops double rim?
There are two types of hoops: NBA hoops and double rim hoops. Double rim hoops are bigger, at 18 inches in diameter, but they are harder to make shots. If you get the chance to play on one, take it! But be careful; you might end up looking like this guy.
How wide is a basketball rim?
There are many different sizes of basketball rims. The smallest one is about 10 or 12 inches in diameter, and the biggest one is about 24 or 26 inches. But don't worry if you don't know the size of your basketball rim–ask a pro! They have probably played on just about every measure out there.
What is a rim in basketball?
Answer: A rim is the metal or fiberglass ring at the top of a basketball hoop through which a ball must pass in order to score points. The rim is 18 inches in diameter and typically consists of three parts: the backboard, the ring, and the front panel. The front panel sits on top of the ring and is attached to it by either screws or bolts. The backboard and ring are usually one piece, but may be two pieces that are attached together by screws or bolts.
What is the NBA rim size?
Answer: A NBA rim is typically 18 inches in diameter, but can vary slightly depending on the specific dimensions of the court.
What is NBA rim made of?
Answer: The NBA rim is made of a steel pipe that is 18 inches in diameter and 2.375 inches in thickness. The hoop itself is made of tempered glass, which is why it shatters when players slam dunk the ball.
Final Words
Don't buy a cheap basketball hoop. Even if you think it's not a big deal, it will make your games better when you have a better hoop. Avoid the budget hoops that are out there – you'll be glad you did.
SHAQ BREAKING THE RIMS & BACKBOARDS!